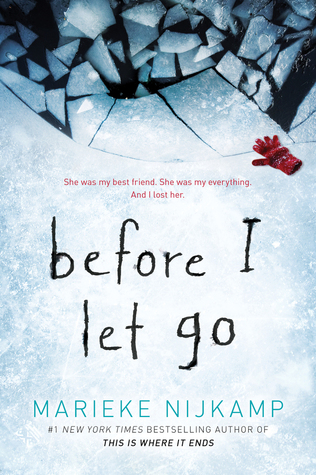 Synopsis:
Best friends Corey and Kyra were inseparable in their snow-covered town of Lost Creek, Alaska. When Corey moves away, she makes Kyra promise to stay strong during the long, dark winter, and wait for her return.
Just days before Corey is to return home to visit, Kyra dies. Corey is devastated―and confused. The entire Lost community speaks in hushed tones about the town's lost daughter, saying her death was meant to be. And they push Corey away like she's a stranger.
Corey knows something is wrong. With every hour, her suspicion grows. Lost is keeping secrets―chilling secrets. But piecing together the truth about what happened to her best friend may prove as difficult as lighting the sky in an Alaskan winter…
My Review:
"The feeling of being watched doesn't abate. It grows stronger. A chill runs along my spine. I close my eyes, shift my head, and force myself to look into the room. No one."
I won't sugar coat this at all. This was kind of spooky. It reads just like an M. Night Shyamalan script and it ends just like one of his movies, in total confusion. I have so many questions and I'm very grateful that my library will be Skyping with the author very soon.
This book took me no time to read. It was so hard to put down and there were parts that were so good, that I reread them again. From page one, I was glued to the bitter cold of Alaska, broken ice, and a mysterious death.
The only thing that halted me was the ending and the bazillion questions running around in my head. We know how Kyra died but what about all the paranormal spookshow that took place throughout the entire book? I need answers and I kind of need them now.
The picture that Marieke paints (😉😉) lets you travel through the eyes of the characters. Her words were mesmerizing and beautiful as they lead you to this forbidden fortress of dark secrets.
Before I Let Go was an addictive creepy read that will have you gasping until the last page. Just beware of the humming, that's when you need to run!