Happy Monday! This week is going to be a slow reading week since I'm still trying to play catchup from the previous weeks.
What do you plan to read this week?
You'd Be Mine- Erin Hahn
   Annie Mathers is America's sweetheart and heir to a country music legacy full of all the things her Gran warned her about. Superstar Clay Coolidge is most definitely going to end up one of those things.
But unfortunately for Clay, if he can't convince Annie to join his summer tour, his music label is going to drop him. That's what happens when your bad boy image turns into bad boy reality. Annie has been avoiding the spotlight after her parents' tragic death, except on her skyrocketing YouTube channel. Clay's label wants to land Annie, and Clay has to make it happen.
Swayed by Clay's undeniable charm and good looks, Annie and her band agree to join the tour. From the start fans want them to be more than just tour mates, and Annie and Clay can't help but wonder if the fans are right. But if there's one part of fame Annie wants nothing to do with, it's a high-profile relationship. She had a front row seat to her parents' volatile marriage and isn't interested in repeating history. If only she could convince her heart that Clay, with his painful past and head over heels inducing tenor, isn't worth the risk.
The Beauty of the Moment- Tanaz Bhathena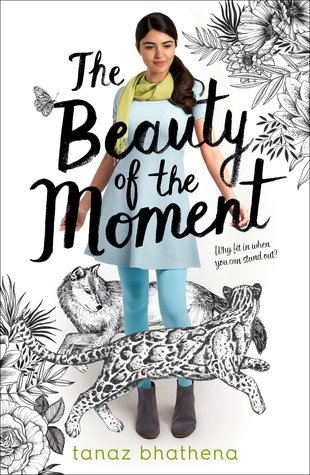 Susan is the new girl—she's sharp and driven, and strives to meet her parents' expectations of excellence. Malcolm is the bad boy—he started raising hell at age fifteen, after his mom died of cancer, and has had a reputation ever since.
Susan's parents are on the verge of divorce. Malcolm's dad is a known adulterer.
Susan hasn't told anyone, but she wants to be an artist. Malcolm doesn't know what he wants—until he meets her.
Love is messy and families are messier, but in spite of their burdens, Susan and Malcolm fall for each other. The ways they drift apart and come back together are testaments to family, culture, and being true to who you are.
Happy Reading!