Happy Friday! I'm so relieved that the weekend is here. Not sure on my plans but I don't have to wake up early, so that's a win.
This weeks book is something that I just got my hands on and I can't wait to read. Plus this first line is epic. Enjoy!!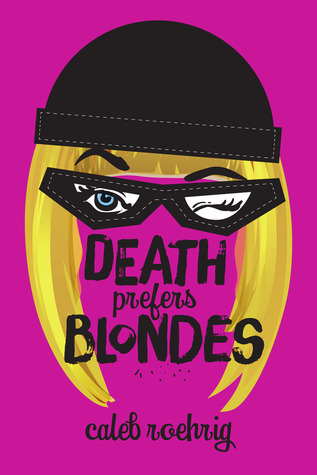 Teenage socialite Margo Manning leads a dangerous double life. By day, she dodges the paparazzi while soaking up California sunshine. By night, however, she dodges security cameras and armed guards, pulling off high-stakes cat burglaries with a team of flamboyant young men. In and out of disguise, she's in all the headlines.
But then Margo's personal life takes a sudden, dark turn, and a job to end all jobs lands her crew in deadly peril. Overnight, everything she's ever counted on is put at risk. Backs against the wall, the resourceful thieves must draw on their special skills to survive. But can one rebel heiress and four kickboxing drag queens withstand the slings and arrows of truly outrageous fortune? Or will a mounting sea of troubles end them — for good?
"As it turned out, a pissed-off drag queen with a grappling hook was a force to be reckoned with."