Monday is upon us again and I really need another day to enjoy by myself. Saturday and Sunday go by so fast that I'm not even sure that they have happened. Does this happen to anyone else?
This week is full of different genres but I can't wait to start reading them.
What are you reading this week?
My Favorite Half-Night Stand- Christina Lauren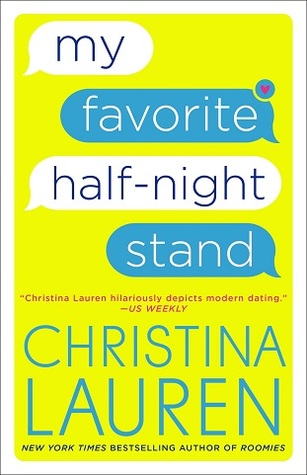 Millie Morris has always been one of the guys. A UC Santa Barbara professor, she's a female-serial-killer expert who's quick with a deflection joke and terrible at getting personal. And she, just like her four best guy friends and fellow professors, is perma-single.
So when a routine university function turns into a black tie gala, Mille and her circle make a pact that they'll join an online dating service to find plus-ones for the event. There's only one hitch: after making the pact, Millie and one of the guys, Reid Campbell, secretly spend the sexiest half-night of their lives together, but mutually decide the friendship would be better off strictly platonic.
But online dating isn't for the faint of heart. While the guys are inundated with quality matches and potential dates, Millie's first profile attempt garners nothing but dick pics and creepers. Enter "Catherine"—Millie's fictional profile persona, in whose make-believe shoes she can be more vulnerable than she's ever been in person. Soon "Catherine" and Reid strike up a digital pen-pal-ship…but Millie can't resist temptation in real life, either. Soon, Millie will have to face her worst fear—intimacy—or risk losing her best friend, forever.
The Fever King- Victoria Lee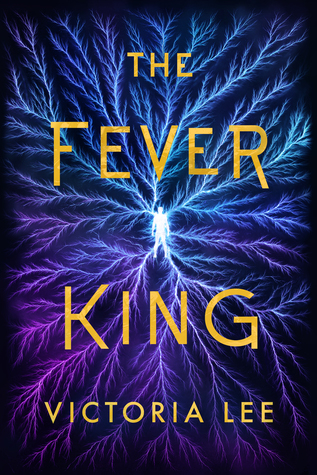 In the former United States, sixteen-year-old Noam Álvaro wakes up in a hospital bed, the sole survivor of the viral magic that killed his family and made him a technopath. His ability to control technology attracts the attention of the minister of defense and thrusts him into the magical elite of the nation of Carolinia.
The son of undocumented immigrants, Noam has spent his life fighting for the rights of refugees fleeing magical outbreaks—refugees Carolinia routinely deports with vicious efficiency. Sensing a way to make change, Noam accepts the minister's offer to teach him the science behind his magic, secretly planning to use it against the government. But then he meets the minister's son—cruel, dangerous, and achingly beautiful—and the way forward becomes less clear.
Caught between his purpose and his heart, Noam must decide who he can trust and how far he's willing to go in pursuit of the greater good.
The Birds, The Bees, and You and Me- Olivia Hinebaugh
Seventeen-year-old Lacey Burke is the last person on the planet who should be doling out sex advice. For starters, she's never even kissed anyone, and she hates breaking the rules. Up until now, she's been a straight-A music geek that no one even notices. All she cares about is jamming out with her best friends, Theo and Evita.
But then everything changes.
When Lacey sees first-hand how much damage the abstinence-only sex-ed curriculum of her school can do, she decides to take a stand and starts doling out wisdom and contraception to anyone who seeks her out in the girls' restroom. But things with Theo become complicated quickly, and Lacey is soon not just keeping everyone else's secrets, but hers as well.
And if I have time for another read….
The Lost Coast- Amy Rose Capetta
The spellbinding tale of six queer witches forging their own paths, shrouded in the mist, magic, and secrets of the ancient California redwoods.
Danny didn't know what she was looking for when she and her mother spread out a map of the United States and Danny put her finger down on Tempest, California. What she finds are the Grays: a group of friends who throw around terms like queer and witch like they're ordinary and everyday, though they feel like an earthquake to Danny. But Danny didn't just find the Grays. They cast a spell that calls her halfway across the country, because she has something they need: she can bring back Imogen, the most powerful of the Grays, missing since the summer night she wandered into the woods alone. But before Danny can find Imogen, she finds a dead boy with a redwood branch through his heart. Something is very wrong amid the trees and fog of the Lost Coast, and whatever it is, it can kill. Lush, eerie, and imaginative, Amy Rose Capetta's tale overflows with the perils and power of discovery — and what it means to find your home, yourself, and your way forward.
Happy Reading!