It's Monday and I hope your Monday is going great. This week I'm going to try to cram in as much reading as I can. Wish me luck!
What are you reading this week?
The Rumor- Lesley Kara
When a single mother hears a rumor outside her son's school, she never intends to pass it on. But one casual comment leads to another. . . . And now there's no going back.
Rumor has it that a notorious killer, a woman who has been released from prison years after her brutal crime, is living under a new identity in Joanna's seaside town. So who is the supposedly reformed murderer now living in their neighborhood? Suspicion falls on everyone.
As Joanna becomes obsessed with the case, her curiosity will expose her son and his father to a heartless psychopath who has killed—and may kill again. And she will learn how dangerous one rumor can become . . . and just how far she must go to protect those she loves from harm. She is going to regret the day she ever said a word. . . .
Spectacle- Jodie Lynn Zdrok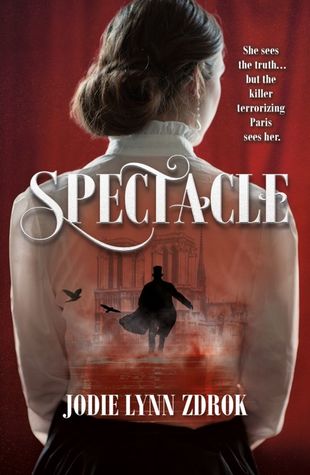 A YA murder mystery in which a young reporter must use her supernatural visions to help track down a killer targeting the young women of Paris.
Paris, 1887.
Sixteen-year-old Nathalie Baudin writes the daily morgue column for Le Petit Journal. Her job is to summarize each day's new arrivals, a task she finds both fascinating and routine. That is, until the day she has a vision of the newest body, a young woman, being murdered–from the perspective of the murderer himself.
When the body of another woman is retrieved from the Seine days later, Paris begins to buzz with rumors that this victim may not be the last. Nathalie's search for answers sends her down a long, twisty road involving her mentally ill aunt, a brilliant but deluded scientist, and eventually into the Parisian Catacombs. As the killer continues to haunt the streets of Paris, it becomes clear that Nathalie's strange new ability may make her the only one who can discover the killer's identity–and she'll have to do it before she becomes a target herself.
Call It What You Want- Brigid Kemmerer
When his dad is caught embezzling funds from half the town, Rob goes from popular lacrosse player to social pariah. Even worse, his father's failed suicide attempt leaves Rob and his mother responsible for his care.
Everyone thinks of Maegan as a typical overachiever, but she has a secret of her own after the pressure got to her last year. And when her sister comes home from college pregnant, keeping it from her parents might be more than she can handle.
When Rob and Maegan are paired together for a calculus project, they're both reluctant to let anyone through the walls they've built. But when Maegan learns of Rob's plan to fix the damage caused by his father, it could ruin more than their fragile new friendship…
This captivating, heartfelt novel asks the question: Is it okay to do something wrong for the right reasons?
Girls With Sharp Sticks- Suzanne Young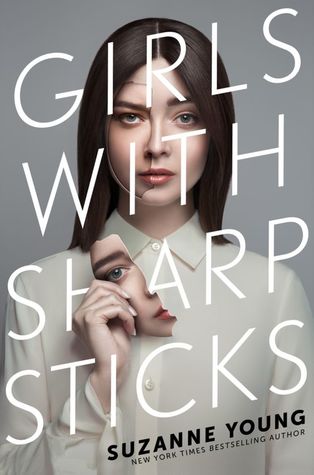 The Girls of Innovations Academy are beautiful and well-behaved—it says so on their report cards. Under the watchful gaze of their Guardians, the all-girl boarding school offers an array of studies and activities, from "Growing a Beautiful and Prosperous Garden" to "Art Appreciation" and "Interior Design." The girls learn to be the best society has to offer. Absent is the difficult math coursework, or the unnecessary sciences or current events. They are obedient young ladies, free from arrogance or defiance. Until Mena starts to realize that their carefully controlled existence may not be quite as it appears.
As Mena and her friends begin to uncover the dark secrets of what's actually happening there—and who they really are—the girls of Innovations will find out what they are truly capable of. Because some of the prettiest flowers have the sharpest thorns.