The Red- Tiffany Reisz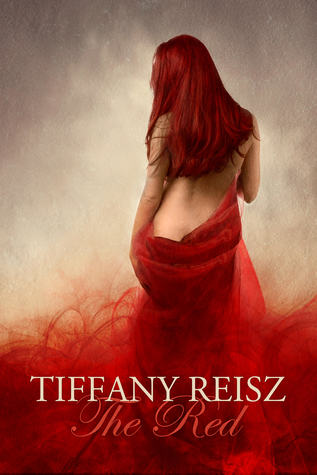 Mona Lisa St. James made a deathbed promise that she would do anything to save her mother's art gallery. Unfortunately, not only is The Red painted red, but it's in the red.
Just as she realizes she has no choice but to sell it, a mysterious man comes in after closing time and makes her an offer: He will save The Red if she agrees to submit to him for the period of one year.
The man is handsome, English, and terribly tempting…but surely her mother didn't mean for Mona to sell herself to a stranger. Then again, she did promise to do anything to save The Red…
The Red is a standalone novel of erotic fantasy from Tiffany Reisz, international bestselling author of The Bourbon Thief and the Original Sinners series.
When Summer Ends- Jessica Pennington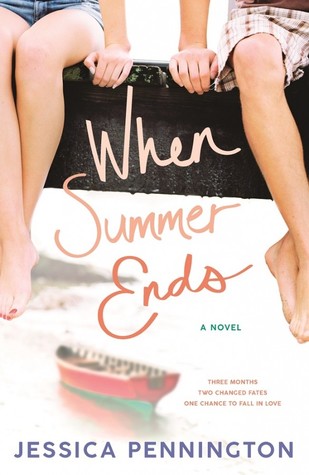 Aiden Emerson is an all-star pitcher and the all-around golden boy of Riverton. Or at least he was, before he quit the team the last day of junior year without any explanation. How could he tell people he's losing his vision at seventeen?
Straight-laced Olivia thought she had life all figured out. But when her dream internship falls apart, her estranged mother comes back into her life, and her long-time boyfriend ghosts her right before summer break, she's starting to think fate has a weird sense of humor.
Each struggling to find a new direction, Aiden and Olivia decide to live summer by chance. Every fleeting adventure and stolen kiss is as fragile as a coin flip in this heartfelt journey to love and self-discovery from the author of Love Songs & Other Lies.
If I'm Being Honest- Emily Wibberley
High school senior Cameron Bright's reputation can be summed up in one word: bitch. It's no surprise she's queen bee at her private L.A. high school—she's beautiful, talented, and notorious for her cutting and brutal honesty. So when she puts her foot in her mouth in front of her crush, Andrew, she fears she may have lost him for good.
In an attempt to win him over, Cameron resolves to "tame" herself, much like Katherine in Shakespeare's The Taming of the Shrew. First, she'll have to make amends with those she's wronged, which leads her to Brendan, the guy she labelled with an unfortunate nickname back in the sixth grade. At first, Brendan isn't all that receptive to Cameron's ploy. But slowly, he warms up to her when they connect over the computer game he's developing. Now if only Andrew would notice…
But the closer Cameron gets to Brendan, the more she sees he appreciates her personality—honesty and all—and wonders if she's compromising who she is for the guy she doesn't even want.
Kiss Number 8- Colleen A.F. Venable
Graphic Novel. "Amanda can't figure out what's so exciting about kissing. It's just a lot of teeth clanking, germ swapping, closing of eyes so you can't see that godzilla-sized zit just inches from your own hormonal monstrosity. All of her seven kisses had been horrible in different ways, but nothing compared to the awfulness that followed Kiss Number Eight. An exploration of sexuality, family, and faith, Kiss Number Eight is a coming-of-age tale filled with humor and hope."
Catwoman: Copycats- Joëlle Jones
Coming off of the wedding of the century to Batman, Selina Kyle stars in an all-new solo series written and illustrated by Eisner Award nominee Joëlle Jones!
The wedding night's barely over, but Catwoman's back on the streets, this time to expose a copycat who's pulling heists around Gotham City. As Selina cracks the whip on her former criminal cohorts, she's attracting unwanted attention from one of Gotham's most dangerous groups. The mob? Nope. Try the GCPD. And as if the Bat-Bride didn't have enough problems, don't miss the debut of an all-new villain determined to make trouble for all nine of Selina's lives.
Fresh off of her run on Batman with superstar writer Tom King, creator Joëlle Jones writes and illustrates this dynamic new series. Collects issues #1-6.
What are you reading this week?