A music fest goes wrong in this comic YA thriller as selfie-mad concert-goers wake up to realize their tropical island fantasy is a deadly nightmare.
When Adri is offered an all-expenses-paid trip to the exclusive Solstice Festival, she throws caution, her prestigious summer internship, and her parents goodwill to the wind. She just wants to live a little before the first day of the rest of her life, planned and scheduled in accordance to her parents' law school dreams.
But when she and a horde of affluent, entitled teen partiers arrive at the island paradise, it looks nothing like the luxury vacation they were promised. There's barely any food, nowhere to stay, and not nearly enough porta-potties. Pretty soon, the festival's trending on social media for all the wrong reasons, and the music acts are cancelling left and right.
And then the first dead body washes up on the beach.
Adri has a front-row seat as everything devolves into chaos—and she's in a prime position to put together the clues to who—or what—is killing off the helpless attendees. But even if she finds the killer, how can she hope to stop them?
Check your privilege at the door—before it gets you killed. This is one vacation you can't escape.
An Imprint Book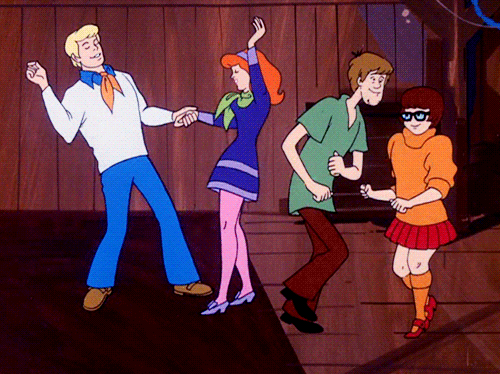 My Review:
"My heart lurching in my chest…. Something lay next to him. Something big. Something limp. Something I was used to by now, considering I'd seen it two other times already today. A body."
Well, jinkies! Grab your glow sticks and some acid because you're about to travel through a scooby-doo/ Lovecraft mystery time warp. And it'll definitely be a bumpy ride.
The Solstice Festival held on Myla Island was supposed to be the music festival of all festivals. This is one that people are dying to go to. Costing thousands of dollars; people were promised gourmet food, five-star hotel accommodations, fun in the sun, and the best musical acts in the world all in one place.
Adri gets the offer of a lifetime when her best friend, Elana gives her a ticket to attend the three-day concert with her. Breaking all the rules, Adri agrees and they set off to the tropical island with the highest hopes in mind.
But things go from bad to worse as day one progresses into the nightmare of their lives. They have zero cell reception, limited food, and water, nowhere to sleep except the wet soggy ground, and all the bands are dropping out at the last minute.
And then the unthinkable happens. A body shows up on the beach and it's not a happy one. A dead body of one of the concertgoers turns up and rumors start spreading like fire.
Will things get better for these hungry concertgoers? Or will this nightmare take everyone down?
How can a book with a dope-ass cover and an even more beautiful spine underneath the jacket be so bland? I wasn't shocked or surprised but it was okay. This is something that I'm glad that I tried and would read more by this author. I believe better things are going to come from her. I'm overjoyed that the hero of the book was a diverse female character!!
Solstice was an okay read with a very predictable outcome. Think a small tropical scooby-doo gang with a mix of Lovecraft for a non-terrifying journey of the unthinkable. It was fast-paced and easy to follow. You'll even love the strong-willed hero.
"Life's a beach- And then you die!"