Hello and happy Monday!
I hope everyone had a fantastic and safe holiday weekend.
Did you do any holiday shopping? I spent so much money supporting small businesses that I have most of my gift shopping done.
This week I'm going to read a signed book with an exclusive cover from Bookworm Box, an arc that I found at a thrift store, and an arc that I picked up at ALA Midwinter '20.
What are you reading?
Whatever Happens- Micalea Smeltzer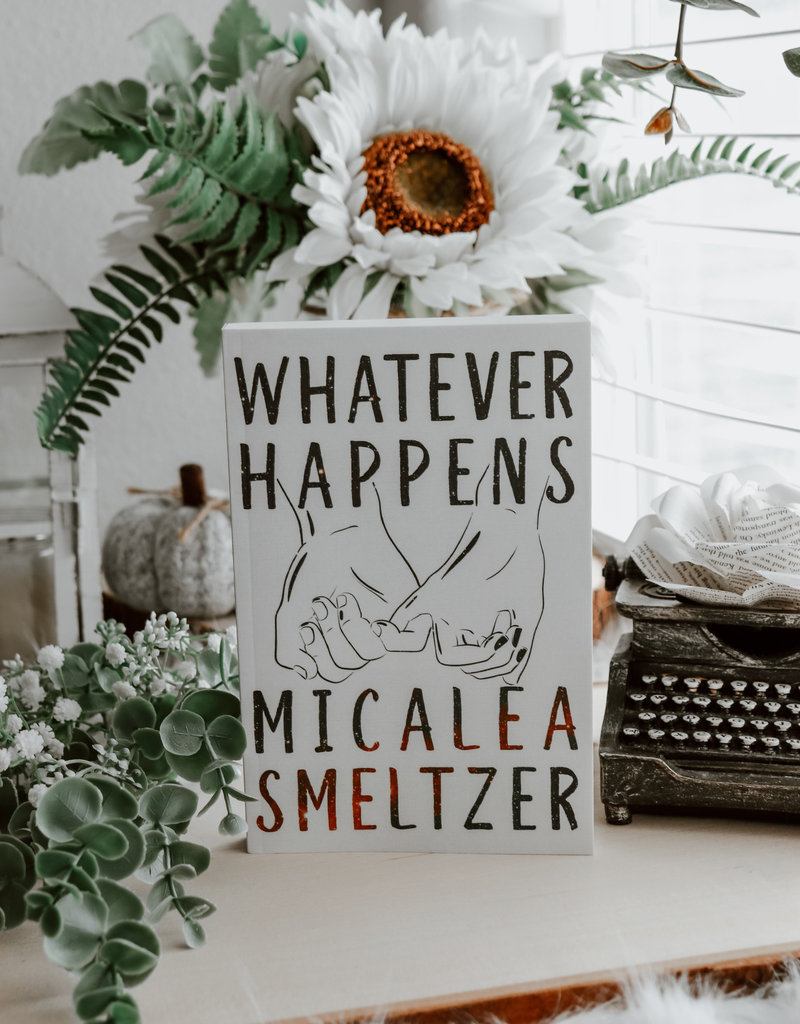 Violet Page is having a rough time. This former popular girl is lost. Her parents uproot everything after her younger sister's suicide, moving states away to escape the lingering pain of loss. She doesn't fit in anywhere, but finds herself strangely drawn to the boy she watches view the world through a telescope. Finnley Crawford isn't your typical boy next door. Being autistic has always set him apart from kids his age. None of them quite knows how to approach him or interact, leaving him only one friend in the form of his support dog. His lack of friendships lead him to a unique love of space and aspirations of one day reaching the stars. For in the stars, he sees a peace and beauty he can't find on Earth. The more time these two seemingly opposite teenagers spend together, the more they learn it isn't what's on the outside that counts. So much can be found on the inside if you only care to look.
Belly Up- Eva Darrows
There's a first time for everything.
First time playing quarters.
First time spinning the bottle.
First totally hot consensual truck hookup with a superhot boy whose digits I forgot to get.
First time getting pregnant.
Surprised you with that one, didn't I?
Surprised me, too. I'd planned to spend senior year with my bestie-slash-wifey, Devi Abrams, graduating at the top of my class and getting into an Ivy League college. Instead, Mom and I are moving in with my battle-ax of a grandmother and I'm about to start a new school and a whole new life.
Know what's more fun than being the new girl for your senior year? Being the pregnant new girl. It isn't awesome. There is one upside, though—a boy named Leaf Leon. He's cute, an amazing cook and he's flirting me up, hard-core. Too bad I'm knocked up with a stranger's baby. I should probably mention that to him at some point.
But how?
It seems I've got a lot more firsts to go.
He Started It- Samantha Downing
Beth, Portia, and Eddie Morgan haven't all been together in years. And for very good reasons—we'll get to those later. But when their wealthy grandfather dies and leaves a cryptic final message in his wake, the siblings and their respective partners must come together for a cross-country road trip to fulfill his final wish and—more importantly—secure their inheritance.
But time with your family can be tough. It is for everyone.
It's even harder when you're all keeping secrets and trying to forget a memory—a missing person, an act of revenge, the man in the black truck who won't stop following your car—and especially when at least one of you is a killer and there's a body in the trunk. Just to name a few reasons.
But money is a powerful motivator. It is for everyone.