It's Monday again, President's Day, and the Library I work at is open. But here's what I plan on reading this week.
What are you reading this week?
The Raven's Tale- Cat Winters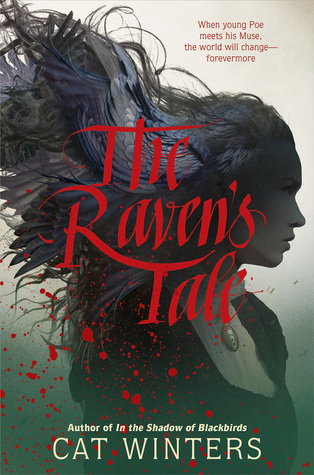 Seventeen-year-old Edgar Poe counts down the days until he can escape his foster family—the wealthy Allans of Richmond, Virginia. He hungers for his upcoming life as a student at the prestigious new university, almost as much as he longs to marry his beloved Elmira Royster. However, on the brink of his departure, all his plans go awry when a macabre Muse named Lenore appears to him. Muses are frightful creatures that lead Artists down a path of ruin and disgrace, and no respectable person could possibly understand or accept them. But Lenore steps out of the shadows with one request: "Let them see me!"
We Set The Dark on Fire- Tehlor Kay Mejia
At the Medio School for Girls, distinguished young women are trained for one of two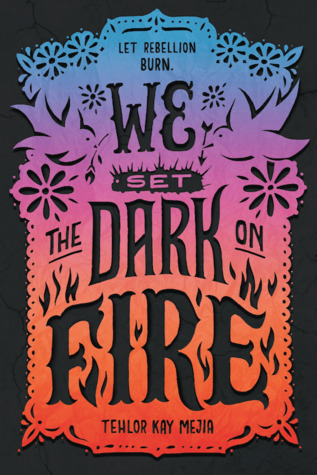 roles in their polarized society. Depending on her specialization, a graduate will one day run a husband's household or raise his children, but both are promised a life of comfort and luxury, far from the frequent political uprisings of the lower class. Daniela Vargas is the school's top student, but her bright future depends upon no one discovering her darkest secret—that her pedigree is a lie. Her parents sacrificed everything to obtain forged identification papers so Dani could rise above her station. Now that her marriage to an important politico's son is fast approaching, she must keep the truth hidden or be sent back to the fringes of society, where famine and poverty rule supreme.
On her graduation night, Dani seems to be in the clear, despite the surprises that unfold. But nothing prepares her for all the difficult choices she must make, especially when she is asked to spy for a resistance group desperately fighting to bring equality to Medio. Will Dani cling to the privilege her parents fought to win for her, or to give up everything she's strived for in pursuit of a free Medio—and a chance at a forbidden love?
Fear of Missing Out- Kate McGovern
     Everyone has a fear of missing out on something–a party, a basketball game, a hangout after school. But what if it's life that you'll be missing out on?
When Astrid learns that her cancer has returned, she hears about a radical technology called cryopreservation that may allow her to have her body frozen until a future time when–and if–a cure is available. With her boyfriend, Mohit, and her best friend, Chloe, Astrid goes on a road trip in search of that possibility. To see if it's real. To see if it's worth it. For fear of missing out on everything.
Happy Reading!